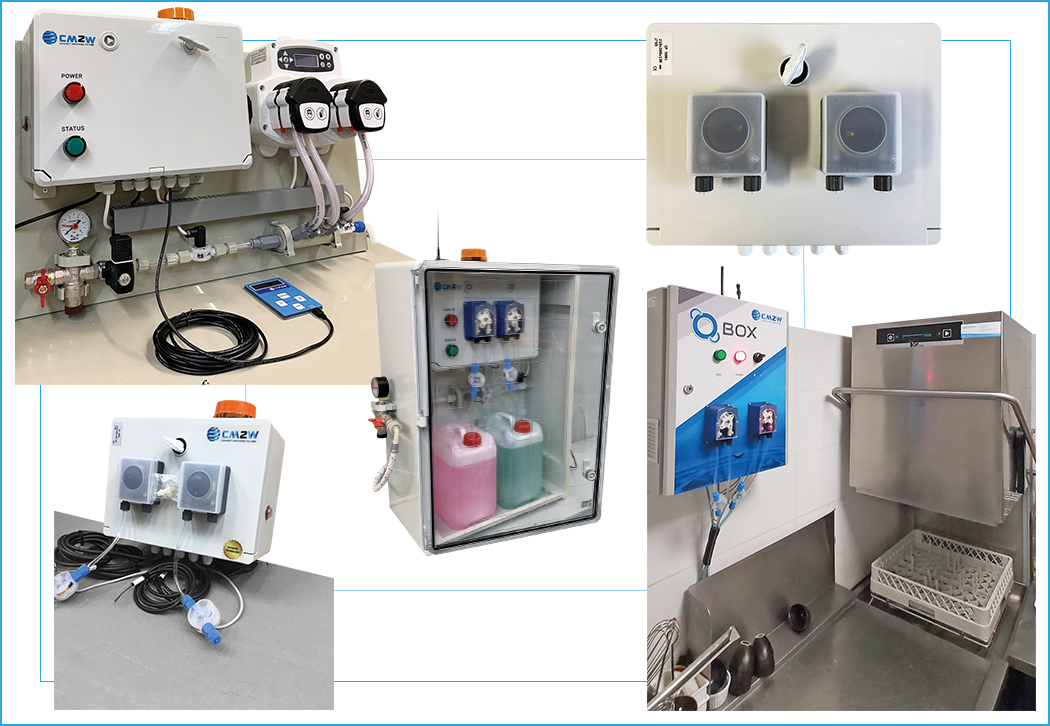 Key system benefits
4 pumps 24-220 AC and DC motors.
4 flow meters.
Integrated power supply 24 V DC
Possibility for external power supply.
Integrated buzzer.
External buzzer.
Inductive probes.
Conductive probes.
Possibility to connect 2 dishwashers with one controller (2 pumps each) 1 dishwasher with up to 4 pumps.